Our Team
At VHS, we have a highly skilled team of professionals dedicated to providing the very best care. Our clinical team consists of nurses, care aides, physicians, counsellors and a clinical coordinator, with specialized training in palliative and end-of-life care. They bring a wealth of experience and expertise, with the goal of providing complex pain and symptom management, counselling support, and compassionate care to all of our patients and their families.

Simin Tabrizi, Executive Director Tamara Tang, Clinical Coordinator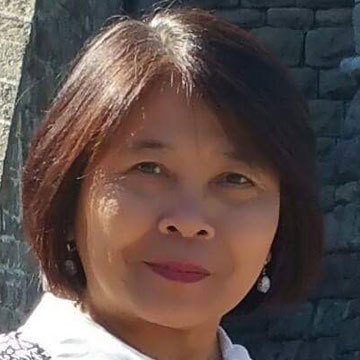 Mary Jean Rodriguez, Accounts Manager
Mary Jean has almost 30 years of combined finance and accounting experience in private, public and non-profit organizations. She is a Chartered Professional Accountant and joined VHS in 2015. During her time with the organization, she has also worked as an accountant for Autism BC. She also works as Volunteer Board Treasurer at Connecting Countries Adopt-A-School; a non-profit organization based in Hamilton, ON. Jean was a Corporate Accountant at World Vision Canada, and Delisle Youth Services; both non-profit organizations in the greater Toronto area. Prior to that, she worked as a Financial Analyst at BMO Financial Group at their main headquarters in Toronto.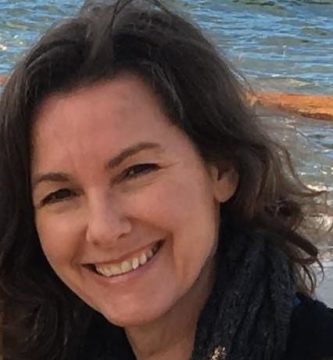 Corry Chaplin, Administrative Coordinator
Corry has a long history of working in non-profit and health care organizations. A writer and former journalist, she has a strong background in communications, and has worked as a magazine publisher, writing workshop facilitator, event coordinator, and office manager of an integrative medicine centre. Prior to working at VHS, she was part of the staff team at Canuck Place Children's Hospice, where she supported and trained volunteers, and worked in the areas of marketing and administration. She considers it an honour to work alongside an amazing staff and volunteer team who are truly dedicated to providing the very best care for families & patients at the end of life.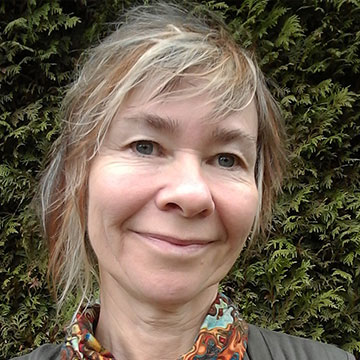 Janice Oakley, Home Hospice Volunteer Coordinator
Janice's background includes experience as an end-of-life support worker, volunteer coordinator, and co-owner of a coffee roasting company on Galiano Island. She also has extensive volunteer experience; which includes working as a home support volunteer for patients nearing the end of life. Janice views hospice as a collaborative approach to care; where the dying and their loved ones can receive the support they need to make this momentous transition with as much dignity and grace as possible.
COUNSELLORS

Kayla Hochfelder, Clinical Counsellor
Kayla Hochfelder is a Registered Clinical Counsellor with a Master's Degree in Clinical Counselling. She has worked as a Bereavement Counsellor with the Surrey Hospice Society, where she developed counselling, educational and outreach programs. In addition to her position at VHS, she works in private practice at the Centre for Creative Counselling. Kayla brings a strong background and experience working with adults, children and youth experiencing grief and loss. She also has specialized training and experience in Expressive Arts Therapy and Guided Imagery. Kayla says she views her work as a precious opportunity to support people of all ages through the life transition of death, and to explore the inconceivable through counselling.

Kathryn Nicholson, Clinical Counsellor
PHYSICIANS
Dr. Catriona Aparicio
Dr. Gloria Huang
Dr. Karla Pederson
Dr. Randell Moore